RUCKUS Networks  
RUCKUS builds and delivers purpose-driven networks that perform in the tough environments of the industries the company serves.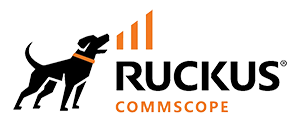 Together with trusted go-to-market partners, RUCUKS empowers its customers to deliver exceptional experiences to the guests, students, residents, citizens and employees who are counting on them.
What does RUKUS offer?
RUCKUS offers a wide range of solutions and services to help customers build next-generation network infrastructure, from base station equipment to outdoor small-cell sites microwave antennas and in-building antennas and components.
The types of networks RUCKUS builds for customers include:
5G mobile networks
Broadband networks
Data centre DCI networks
Enterprise networks
Networks for large venues
Managed networks
RUCKUS also provides professional services to help customers design and build new networks, expand or upgrade existing networks, automating processes, and much more.
Why Infinigate for RUCKUS?
Infinigate offers the technical sales and solution design experience needed to help you deliver RUCKUS solutions to your end customers quickly and at scale.
We are an EMEA cybersecurity distribution powerhouse, specialising in high-demand cybersecurity, secure networks and secure cloud technologies and services.
We spark your growth and boost your market share with:   
Our relentless focus on your growth which helps our partners outpace the market
The right mix of human and digital support to win more deals and take solutions to market faster
Modular solutions and services that fills gaps in your in-house capabilities and open new revenue streams
Pan-European presence and delivery capabilities with skilled EU experts present in local countries to support you